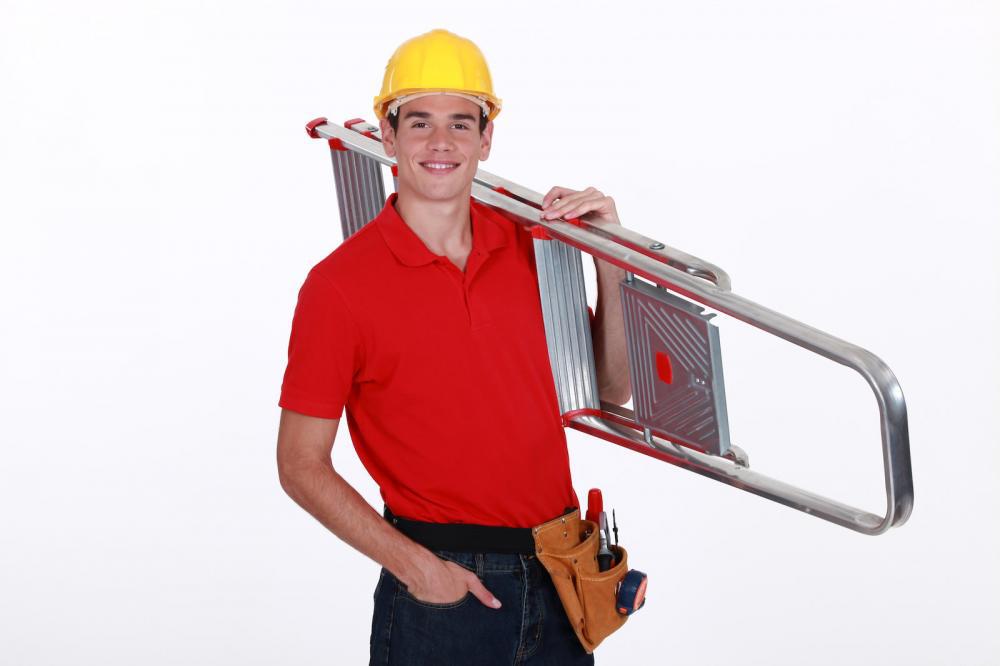 Industrial ladders come in a variety of sizes, functionality, designs, and are used for various applications.When ladders are used effectively, they make jobs that need aerial access a lot easier.
However, they are also the leading cause of work-related injuries, causing an astonishing 700 deaths annually.
For this very reason, OSHA provides a comprehensive guide that ensures that ladders being used in job sites are safe for the workers to use.
Here are certain tips that can help you ensure that ladders in your workplace are up to the codes outlined by OSHA:
Know the Safety Requirements
Most of the safety requirements are mostly common sense, such as the top step shouldn't be used as a step and the ladder should only be used for the application for which they are designed.
OSHA has different requirements for different ladders, such as fixed, portable and mobile work platforms. Ensure that you are aware of all the requirements that are provided by OSHA.
You can visit United States Department of Labor to access the complete guide.
Maintenance of the ladder
The maintenance of the ladder plays an important role in keeping up with the codes. Pay attention to the cleaning and maintenance activity in your facility, because it has an important hand in ensuring safety.
The clause 1926.1053(b)(2) in OSHA's code states that ladders are to be kept free of grease, oil or any other liquid that may cause slippage.
Similarly, the 1926.1053(b)(15) clause states that ladders must be inspected on a periodic basis to ensure that it is not damaged in any way and is safe for usage.
The point is that codes are not just to be kept when the ladder is being purchased or used. Codes play an important role in maintenance as well.
Knowing the limits
Not using the ladders within their limits may be the leading cause of accidents. Again, there are detailed guidelines that you can find relating to the limits of a particular ladder. Here are some pointers that you must pay attention to:
Ladders should only be used on stable surfaces
Ladders shouldn't be moved while they are occupied
Ladders must not be loaded beyond their duty rating
Training the employees
The employees are the ones who will be using the ladder, so it is vital to ensure that they know what the safety requirements. OSHA provides certain guidelines for employees too for using the ladders. Here are certain pointers:
Employees must grasp the ladder with at least hand when ascending or descending
Employees should carry any tool or load that creates difficulty in maintain their balance
Employees should always face the ladder while ascending or descending
We are one of the leading suppliers of industrial ladders and offer all types of ladders including rolling ladders, fixed ladders, crossover ladders and various work platforms.
Visit our website to access the complete catalogue.