Ladders are extremely useful, both around homes, offices and other commercial spaces.
They are also a necessity at industrial facilities, such as factories and warehouses, among others. Coming in different shapes and sizes and built to specialize in different areas, these ladders are designed to facilitate activities, helping maximize efficiency and hence productivity.
This being said, getting the wrong ladder for the job might not just slow you down but could also get someone hurt!
Falls are one of the leading causes of injury when it comes to industry, and by choosing smart, that's a massive damage you can prevent. We felt we'd put together a few buying tips for purchasing industrial ladders, hence keeping your productivity smooth and your workplace safe!
1. What's the job requirement?
As mentioned earlier, you have different ladders built specifically for different purposes. The variations on these ladders—with respect to what they are being used for—include: material; strength (how much of a load they can hold); additional safety features; and of course, shape.
Be clear on what industry you require the ladder for as well as where and how it is going to be used. Some different ladders include: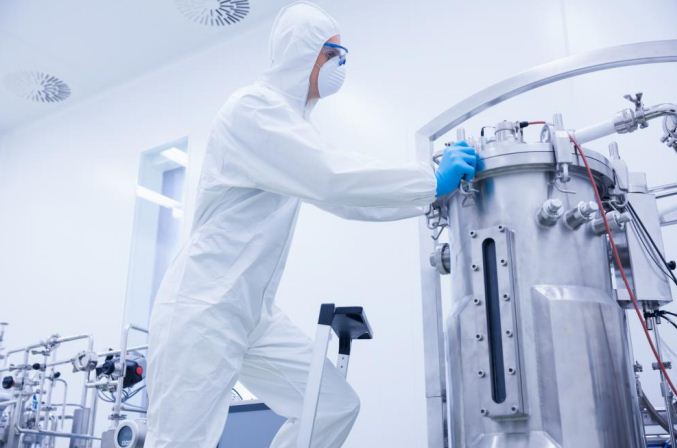 Fixed Ladders
Fixed ladders are used to access heights in the absence of a lift or slanting stairwell. There are also various types of fixed ladders including hooded, handled and standard ladders to name a few.
Ladder height can sometimes be adjusted according to specifics provided by the purchasing party.
Rolling Ladders
Rolling ladders also come in varying load capacities and can be purpose built for access, moving of heavy material and maintenance among other things.
Crossover Ladders
These are used to bypass large immovable obstacles at the workspace or as walkways over areas with restricted access due to safety precautions. Crossover ladders can also double up as work platforms depending on the specifics of the ladder you purchase.
Other Ladders and Reach Facilitating Equipment
There are a number of other types of ladders such as step ladders, extension ladders and multipurpose ladders available in the market built for various purposes. There are also other forms of equipment to help where ladders might fall short such as work platforms and access stairways which might sometimes be needed.
Always make sure you're not trying to get more out of your ladder than what it is made for!
2.  Things to Look Into
Simplifying things a little further for our readers, we've also added a few particulars of what to bear in mind regardless of what you need your ladder for. These particulars include but are not necessarily restricted to:
Load Capacity
You never want to overload a ladder as that would compromise stability as well as possibly cause damage to the ladder and whoever is using it. Always be clear on your weight needs and purchase accordingly.
Material
Material is important with regard to where your ladder will be used and placed as well as what you're using it for.
If your work is by the docs, you might want to look into something that is rust resistant where as if working with electricity, you might want something nonconductive and so on.
Height
We won't say much here as we believe this one speaks for its self!
3.  Closing Point
Bearing in mind the tips mentioned above, we hope you have received some clarity with regard to how to go about purchasing the right ladder for the job. One last point to note is safety features and vendor reputation. You also have reliable brands available such as Ballymore and Cotterman ladders which have been in the business of such equipment for decades!
Make sure to look into purchasing from a reliable vendor who is happy to help you decide the best choice for your requirements and provides you the right options from which to choose.
Factory Equipment provides quality services in the form of customized equipment solutions and distribution of top of the line base models.